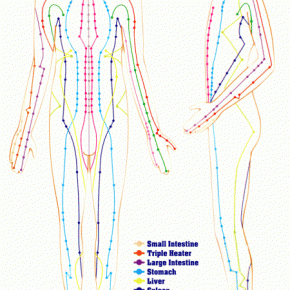 Chinese Medicine 
is based on an intricate system of meridians. These meridians are similar to energy highways or rivers flowing throughout our body. There are 12 main meridians and eight extraordinary/spiritual meridians. The eight extraordinary meridians are spoken about here.
The 12 main meridians are:
Lung
Large Intestine
Stomach
Spleen
Heart
Small Intestine
Bladder
Kidney
Pericardium
San Jian (Triple Warmer)
Gallbladder
Liver
Each meridian is responsible to attend to a specific part of the body, to maintain health and homeostasis, and move qi, blood, or jing (essence). If congested, like a blocked river, the meridian will cause physical, emotional, or spiritual disease...
Read More