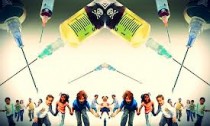 The flu season is amongst us. The media reports hit on increasing hospitalizations and nation-wide death tolls, 59 of those being pediatric. However, only 23.3% of those hospitalized are positive for the flu.7 So why the hysteria? In the times of mass hysteria, informing yourself is key. Peter Doshi, a researcher whose graduate thesis from Johns Hopkins School of Medicine focused on the politics of influenza policies, wrote in the British Medical Journal: "If CDC (Center for Disease Control) viral surveillance data is correct, then in recent years true influenza viruses have only caused an average of 12 percent of influenza-like illness." 1
Specimens

Week 5

No of specimens tested

10132

No. of positive specimens (%)

2,362 (23.3%)

Positive specimens by type/subtyp...
Read More