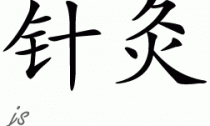 What is a treatment like?
Normally a treatment consists of a one and a half hour session. There is an intake with tongue and pulse reading, general questions, and palpation. I will work on a treatment plan for the issue at hand as well as any underlying ailments.
I use treatment tables for your comfort. The needles should feel comfortable. Sometimes there is a dull ache which means the qi is flowing to an area that needs it. If anything is uncomfortable please let me know. Feedback is key.
First time, what should I do?
Wear loose fitting clothing.
Have a light meal or snack before the treatment to prevent any lightheadedness.
Drink an adequate amount of water prior to treatment as well as drink more afterwards. Hydration is key to flush your body of toxins.
Bring a list of any medications ...
Read More