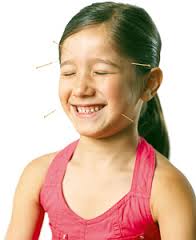 This month Medical Acupuncture Journal focused the entire journal to pediatric Acupuncture.
Here are a few PDF links to the research!
Acupuncture and Integrative Medicine for Pediatric Gastroesophageal Reflux and Functional Dyspepsia
"reduction of nausea and reported reductions in pain… successfully weaned off proton pump inhibitors. The patients in this cohort tolerated acupuncture very well."
Acupuncture as an Anesthetic Adjuvant for Pediatric Orthopedic Patients- A Pilot Study and Protocol Description
"Acupuncture was associated with smooth postoperative courses, including low levels of pain and nausea, and relatively rapid recovery from anesthesia and surgery...
Read More