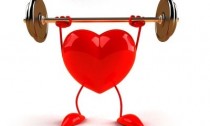 Functions of blood:
Nourishes the body
Moistens the tissues (eyes, tendons, ligaments, skin, hair, tongue)
Provides material foundation for mind (anchors the mind so it can flourish)
If one does not have enough blood the mind can become restless, anxious, sleepless, irritable, and dissatisfied. Symptoms such as numbness, dizziness, and palpitations can occur. As well, eye sight, flexibility, menstruation, immune function and fertility can be affected.
It is important to work on the
Spleen, Liver, and Kidney
.
Ways to do it:
Blood building foods, due to their high concentration of iron, vitamin B12, and folic acid, are an effective way to relieve anemia, fatigue, paleness, coldness of the body, and amenorrhea.
Eat: Animal liver, brewer's yeast, bone marrow soup, and b...
Read More